About Us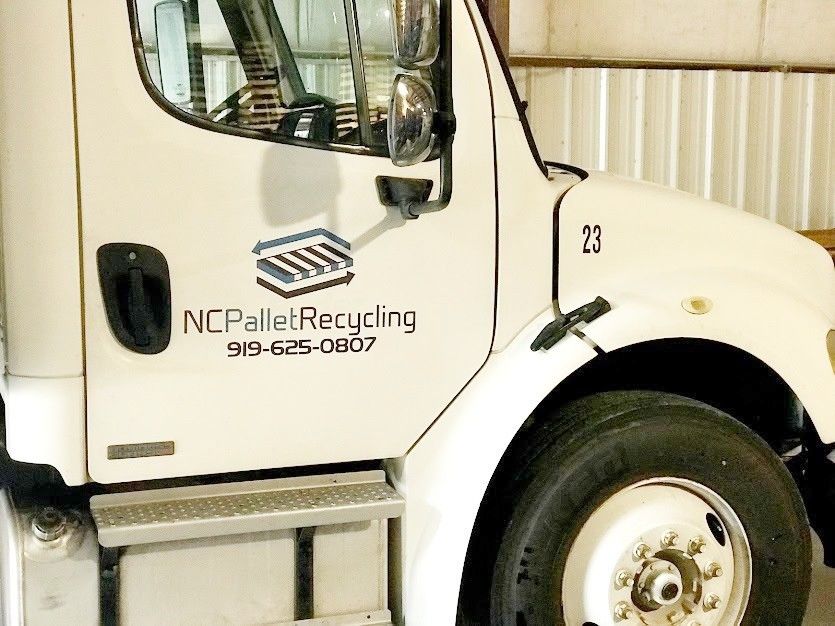 When the NC House Bill 1465 took effect on October 1, 2009 and made it illegal for wooden pallets to be disposed in municipal solid waste landfills, NC Pallet Recycling was formed.

We offer a cost effective alternative solution for businesses and can eliminate the cost and time from having to haul away yourself. NC Pallet Recycling will pick up and haul the pallets away for you! Do you have a need for pallets? Do you have the capability to deliver your pallets? We can accept delivery of certain types of pallets. Whatever your pallet needs are we can work with you to meet them.


Choosing NC Pallet Recycling will give you the quality assurance that your pallets will be RECYCLED by the process of grinding and then REUSED for mulch and or bio diesel fuel, disassembled or repaired and put back into circulation to be REUSED again.


NC Pallet Recycling is currently providing services and meeting the wooden pallet recycling needs of businesses throughout NC. Be sure that you are in compliance with NC House Bill 1465 by diverting your wooden pallets from NC Municipal Solid Waste landfills and let NC Pallet Recycling be your trusted company of choice to partner with.